Our joining list for this season is full - following huge demand. Sorry to disappoint you. We never hold a waiting list so please try again next season.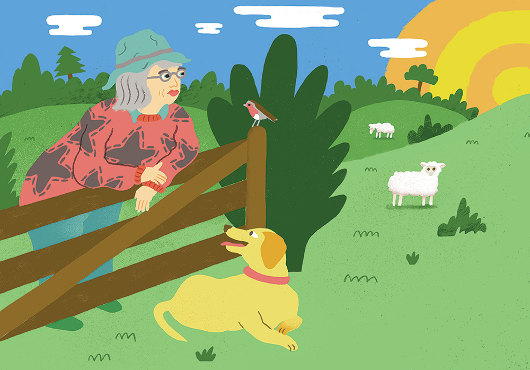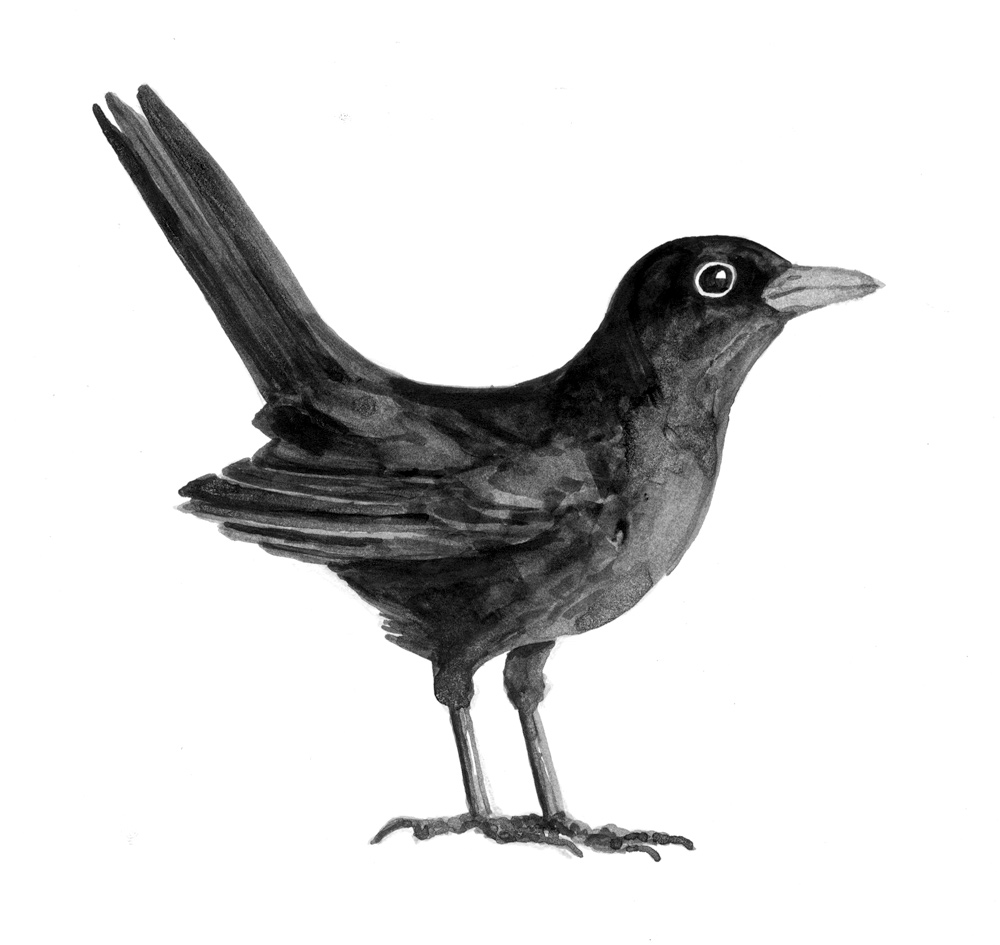 And how old is too old for current members?
In order to meet the demand for new joiners, & to make the play site as safe & friendly as possible, we now ask that any parent or carer of a young person reaching the age of 18 considers finding an alternative place to play. This is because the facilities we provide are no longer suitable for young adults due to their changing needs, physical demands & type of behaviour - which can be off putting to younger children. If you feel yours may be an exceptional case please feel free to ring us to discuss this decision. In Gloucestershire there are other projects you may choose to join such as Wheels for All & Allsorts (18-25) & the PARC project, Wotton, has extensive pathways & developing play areas.

It was great to feel
so relaxed - that the children could
wander & explore, but it was so safe.
Please read our Play Site Rules.
Joining Sessions
At your joining session you will be welcomed and shown around by one of our Committee/Parents who can answer any other questions that you may have.
You may wish to bring along another adult with you to free you up for the tour of the play site and to support you to fully understand all the rules on induction.
Your children are welcome to come along with you. It takes about half an hour, and you can then stay on and play.


It is a wonderful escape.
Safeguarding
Parents, carers and special school teachers sign to join our project, agreeing to fully abide by all the site rules.
In addition, they assume full responsibility for the behaviour and supervision of all the children or young people in their care whilst on the play site grounds.
Bournstream volunteers, or others working on the play site, are never in charge of any children or their supervision at any time.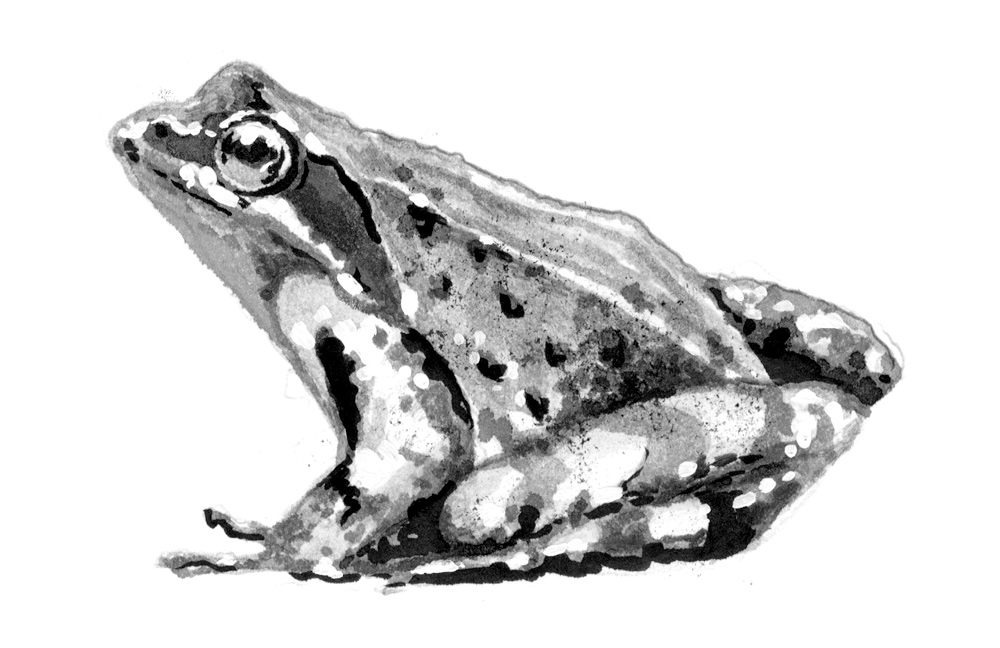 What is Bournstream?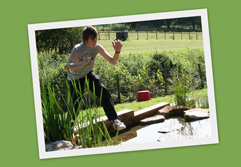 Bournstream is a unique outdoor adventure playsite on the Cotswold edge, roughly between Gloucester and Bristol - half a mile out of Wotton-Under-Edge, set in a hidden valley bordered by fields and woodland.

From the main road there is a locked gate to enter the car park for safety & also an internal locked gate, to enter the play site itself. The play site is open to members from mid-March until the end of November each season. It is then closed for the winter. There are no opening hours as it can be accessed by members whenever it suits them.

It has picnic areas, with tables and benches, toilet house, with changing platform. The playsite also has an extensive pathway for bikes, play vehicles and wheelchairs. It has giant sandpits, a play house, swings, roundabout, slides and a football pitch. There is a climbing wall on the sandpit with rope ladder & wooden climbing frame. There is also a gated, robust water play area with grassy banks and a shaded bench - for paddling, play & peace.
Who is it for?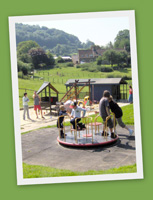 Bournstream playsite is not open to the general public. Its dedicated use is for children and young people with disabilities or special needs - for their families, carers, respite groups and special schools.
I have been bringing children
to Bournstream for many years, and it
always seems to have a calming effect on
some very troubled children; we all love
it, and it gets better all the time.
Who runs it?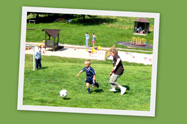 Bournstream is not staffed and is run entirely by volunteers. It is managed by a hands-on Committee (which includes parents of children with disabilities and respite carers), volunteers giving their time, energy and ideas - and with the active support of many local Community Groups.
Why is there a need?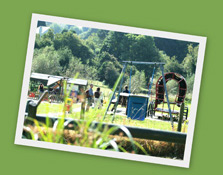 A young father's experience:
"Imagine taking your son or daughter to the local play area... only, your child has special needs, or a disability others will notice.

He or she may not understand about taking turns, playing nicely or even about not running out of the park.

Imagine as a parent the hyper-alertness you have to have to your childs actions.

Sometimes you meet a parent who is understanding... but not always.

You can become insular, not wanting to go out, not taking your other kids to the park because... you fear how it might be... it's just too exhausting to contemplate, too unrelaxing, too unpredictable.

Then you learn that Bournstream exists...

An environment that is safe and secure, in such a wonderful setting, so green and peaceful, so much space and with loads to play on!

At Bournstream, you can be sure that whoever you meet will be understanding, people who are in the same boat as you, and where it seems equally appealing to able-bodied brothers and sisters - as they can have some space and time to play too. You can take a picnic, a football, a book.

All in all, a haven, you should see it!

Bournstream is a place to recharge your batteries - as well as somewhere your children can happily wear themselves out!"
As a group, we have enjoyed
visiting Bournstream Play Area for many
years; and thoroughly appreciated the time,
warmth and love which is put into making,
and maintaining, a lovely place for
children with disabilities.
Hear more about it
Being Safe. Being themselves. Being together.