News
Bournstream Spring Newsletter 2023
We hope you are all looking forward to the new play site season! Bournstream opens on Saturday, 25th March & stays open until the end of November. The padlock code for the season is 2388.
We ask that you come as just one car-load please and have decided not to allow extra guests or parties.
As you know, the play site is not staffed so do please:
Take all your rubbish away with you, including nappies!
Put metal play vehicles away & under cover.
Report any concerns, damage or faulty padlocks - via the website contact page.
Let us know immediately if the toilet flush seems problematic, as it can quickly flood!
Don't leave toy gifts or vehicles without asking us first.
Grass cutting is done on a Monday, so please avoid that day if possible. Please remember Bournstream is only for eligible children aged 17 and under.
Special THANKS must go to all our volunteers as well as to so many loyal groups & supporters:
Wotton Lions Club, & Geoff Richardson, for major repairs on site over the winter.
Rotary Club of Dursley, & Graham Peake, for new deckchairs & bean bags.
Community Men's Shed for bird nest boxes.
Both Renishaw plc & The Barnwood Trust continue to provide us with essential grants to maintain & enhance the play site as do The 1970 Trust, London, & the Edith Strain Nursing Trust, Wotton.
This season we extend special thanks to the Gloucestershire Freemasons, Lodge of Grace, Wotton, for their generous fundraising donation to our project.
We also thank Steve Wytchard for outdoor paints & Ian Pullen for bark & play sand.
So many people give, in different ways, to support us & we thank them all for their help, money & encouragement!
FINALLY..
Sending our best wishes & hope you can come and play again together soon, from all of us at Bournstream ps. bring your own sunshine!
"I just wanted to say thank you so much for allowing us to use the facilities at Bournstream. This was certainly somewhere our son benefitted from hugely when he was younger especially. Thank you so much for everything the charity does and for all the volunteers that make is possible to have this space available to our children. Please pass on our sincere gratitude to all those involved in making Bournstream, clean, safe, accessible and available. We've really appreciated it." - Esther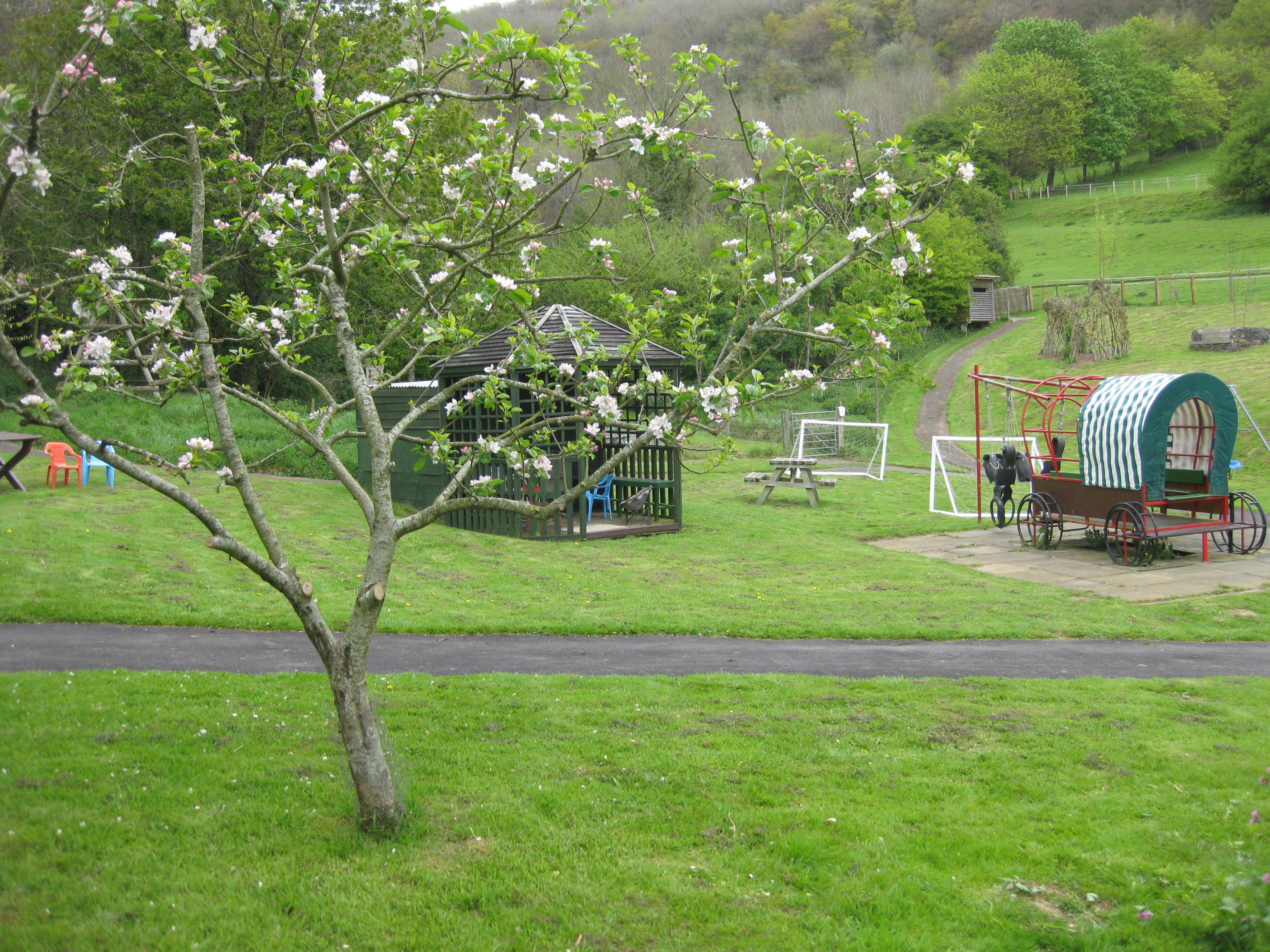 Some useful Reminders
Following a serious road accident near the lay-by we need to remind everyone using the play site to always park inside the main gate, in our car park, for safety.
Bournstream continues to flourish - with amazing support & lots of demand - but we do sometimes need to give everyone some important reminders!
Over safety, we have created a bit more safe parking inside our boundary - please always come in to park there - & be really careful if turning right on to the main road when leaving.
Our numbered padlocks cost £17 each - so please look after them & ensure they don't get played with or dropped. (for adult use only there are always some spare padlocks up behind the toilet house door, to replace a broken one for safety please.) Every season it takes time & money to sort out odd bits of damage (or stuff going missing ) - so we would rather everyone was honest enough to let us know, then it's not so horrid for others arriving to find things wrong.
Bournstream runs entirely on donations so we need to spend wisely & make it go further!
Supervising all those children in your care includes you opening the toilet house & supervising there too.
Special school groups & parties are also given these notes to abide by - sorry to sound fussy but we really do need everyone's help.
Always close & lock the gates behind you straight away & report any problems over padlocks.
Take your rubbish away with you & leave things tidy & the vehicles under cover please.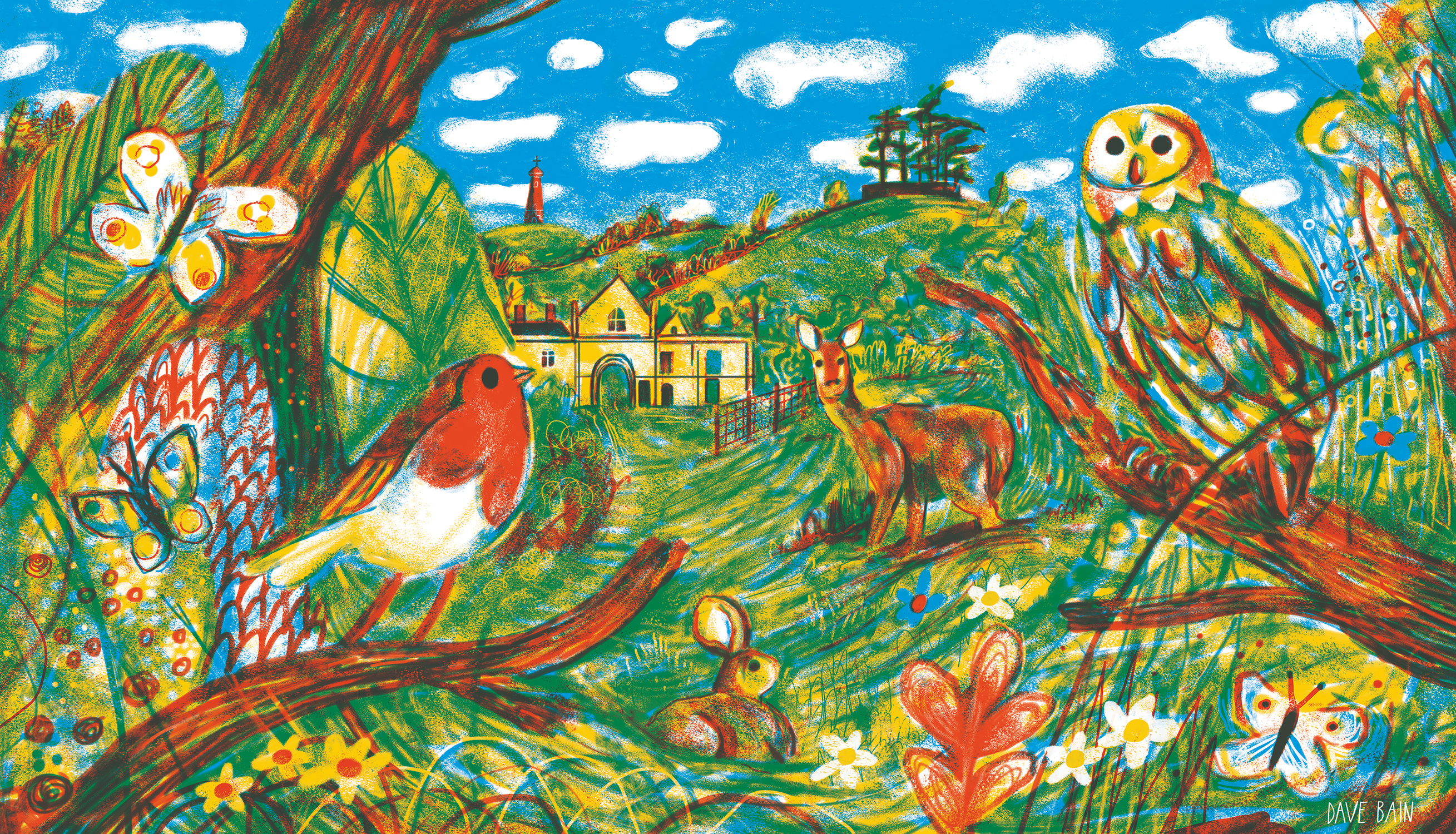 "It was lovely to see all the improvements that have been made to the playground since we have last visited, and how much the trees, planted in memory of Ben, have grown. It is still an amazing place, thanks to all your hard work and dedication, and we are sure Barbara Saxton would be so proud to see it as it is today."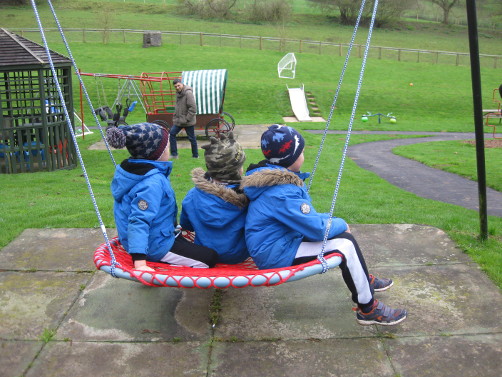 New season THANKS
Every season at Bournstream we must thank a wide variety of local groups, individual donors & loyal supporters for their contributions - in every way imaginable - in donating their time, skills & money.
Many people champion the play site with their fundraising or recommend it to their company or friends to donate to.
But of course lots of people give to us in very different ways.. ..from the Cotswold Wardens laying hedges, the Round Tablers planting trees, to the Scouts shifting 2 tonnes of play sand, a Dad fixing the road gate with his welding or the joining volunteers showing new families over.
Our team of volunteers welcome new members, coordinate the day-to-day running, give talks, raise money,cut hedges, mend vehicles, do odd jobs & ensure hundreds of children each year have somewhere unique to come & play! All this helps the play site to continue to provide the "safe adventure" it has always hoped to give to children & young people.
"I would like to thank you all for the many wonderful hours we have spent at Bournstream this year. No matter how many times we visit, or how long we stay, my daughter is never ready to leave!"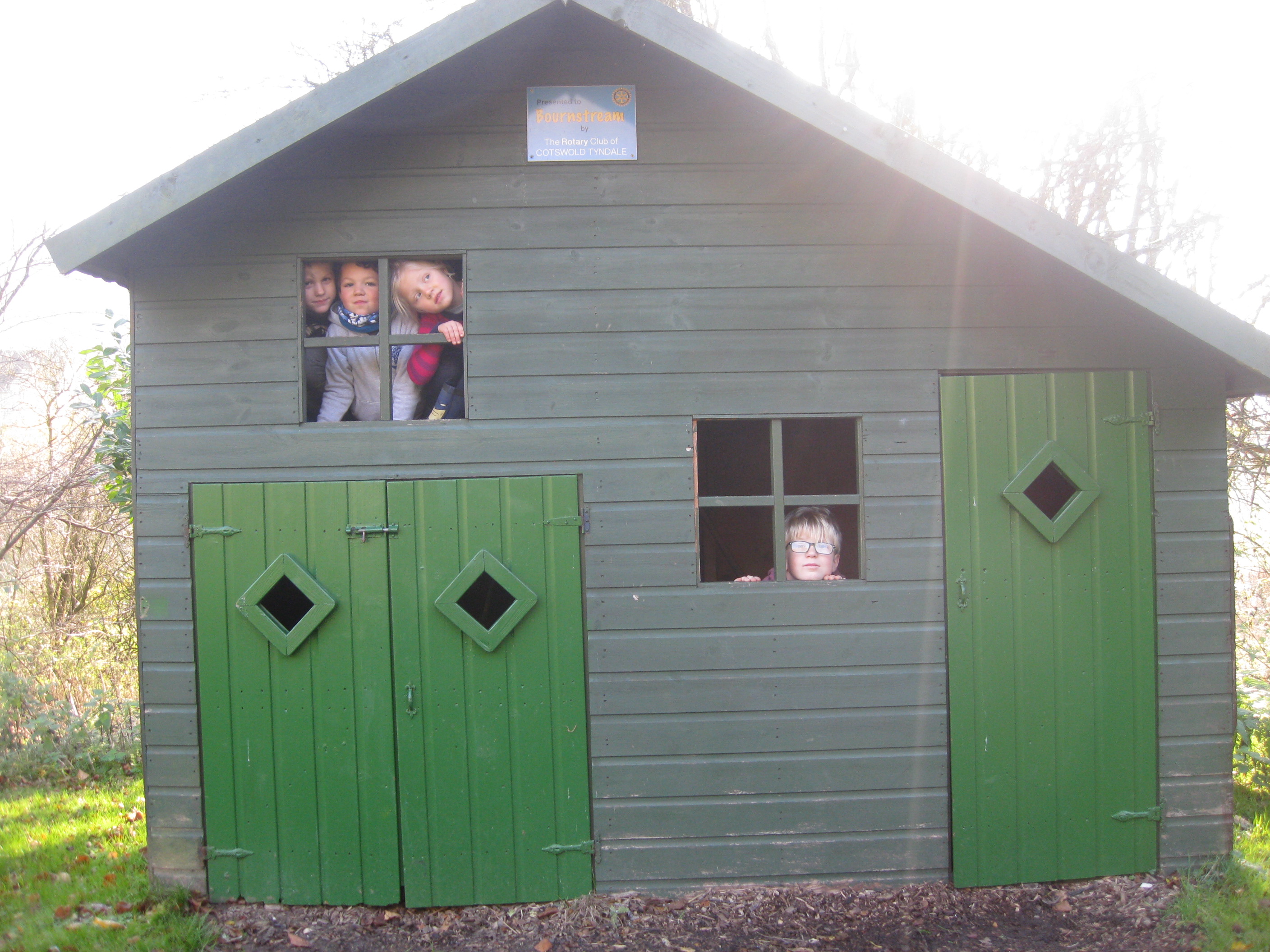 Brochure
Click here to open our new brochure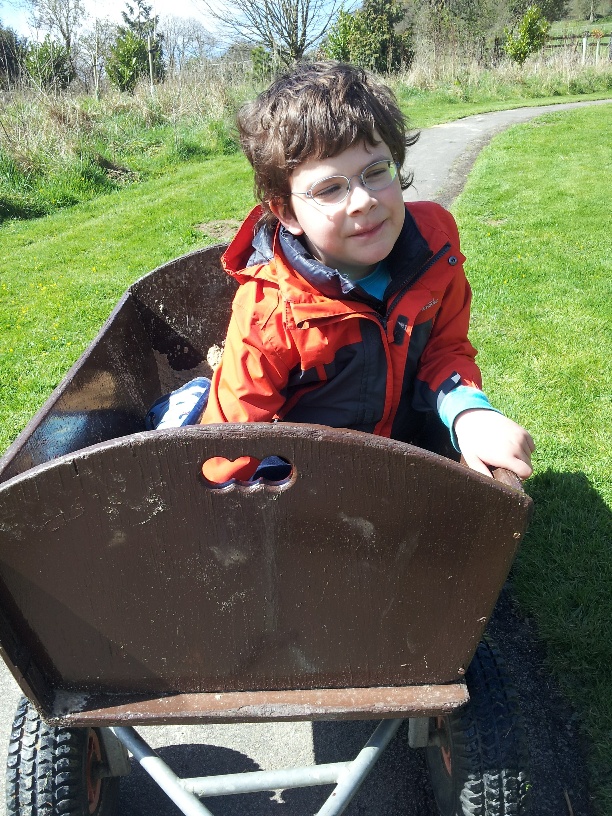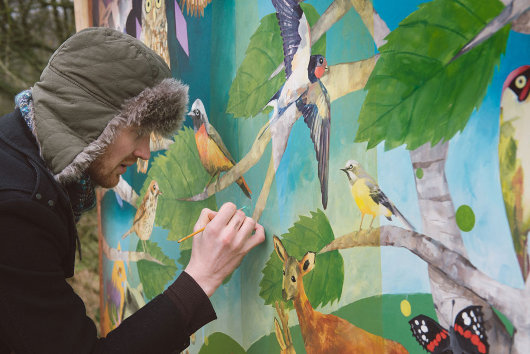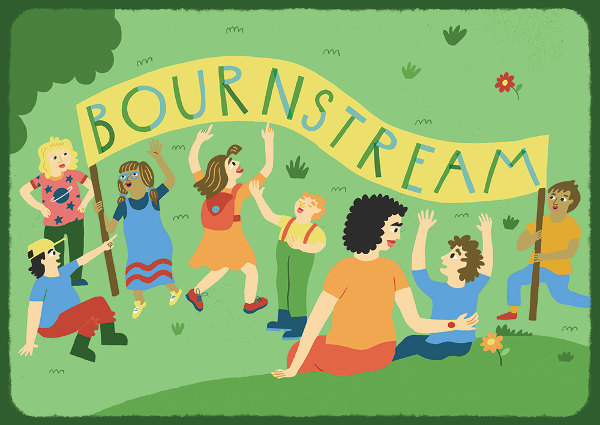 "There is a great spirit of giving of time and energy with everyone."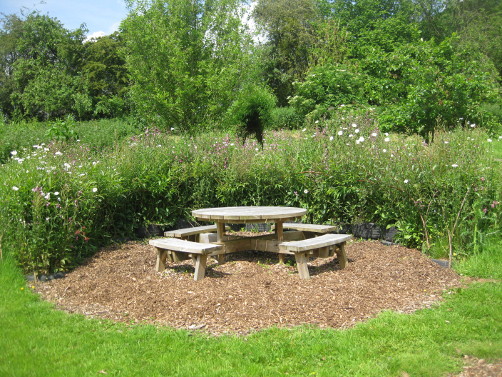 "My younger brother has a few disabilities that are not physical and people will often just tar him with the same brush as a child that is just rude and misbehaved.
It is so nice & relaxing to see him able to play & socialise with other children & also sit in the company of adults that see the real him & do not judge him for his behaviour.
My little brother has found great pleasure whilst playing at Bournstream, to see him so relaxed & at ease is a joyful thing in a world where so many people do not understand - & I greatly thank you all for that."
Leanne writing in 2013 to the Bournstream committee.
The Gallery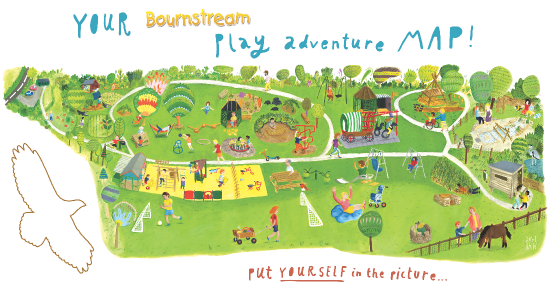 I find it very difficult to go to local parks or playgrounds with the boys when I'm on my own.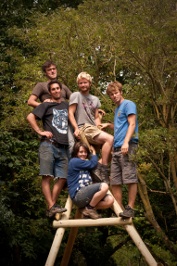 I was overjoyed at finding at finding Bournstream to be able to take them out - they now have somewhere special to go & all the children can be themselves.
Bournstream - rooted in play.