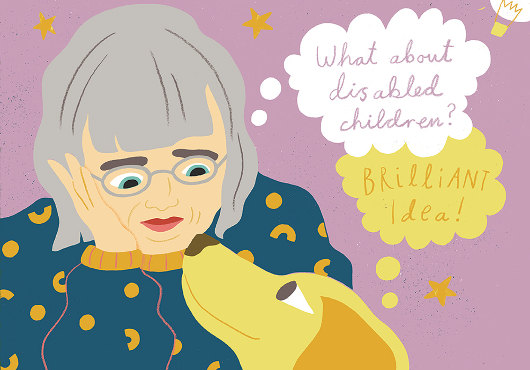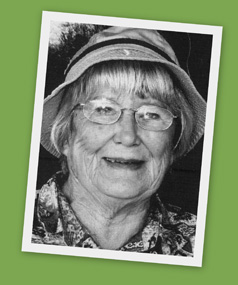 How it all began?
"The farming community is now being encouraged to branch into other uses for farm land than that of raising stock or growing crops – ideas such as this. Disabled children, & their siblings, will always need adult care & an enjoyable place to be together, to be themselves without others passing judgement.
I decided to give a portion of my land to some public use, so that people could share quietly the loveliness of this neighbourhood.
This is where I live."
Barbara Saxton writing in 1987 to the Charity Commission.
Bournstream play site is the remarkable legacy of Barbara Saxton (1926 - 2008).
It was her vision to create a safe, fun and restful place for disabled children and their families.
To this end, she shared part of her farm and overcame many obstacles to found the Bournstream Trust in 1987.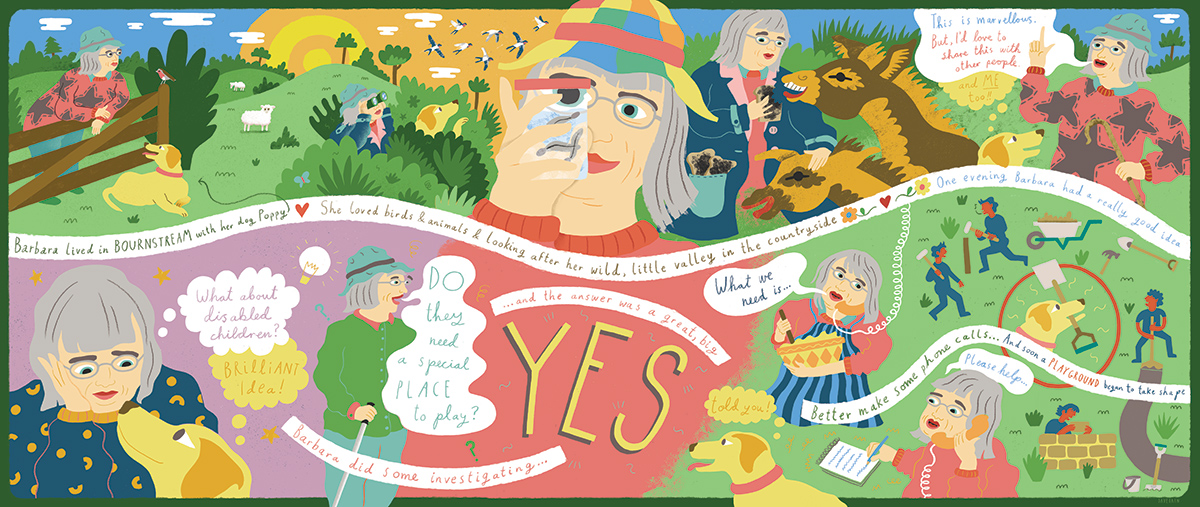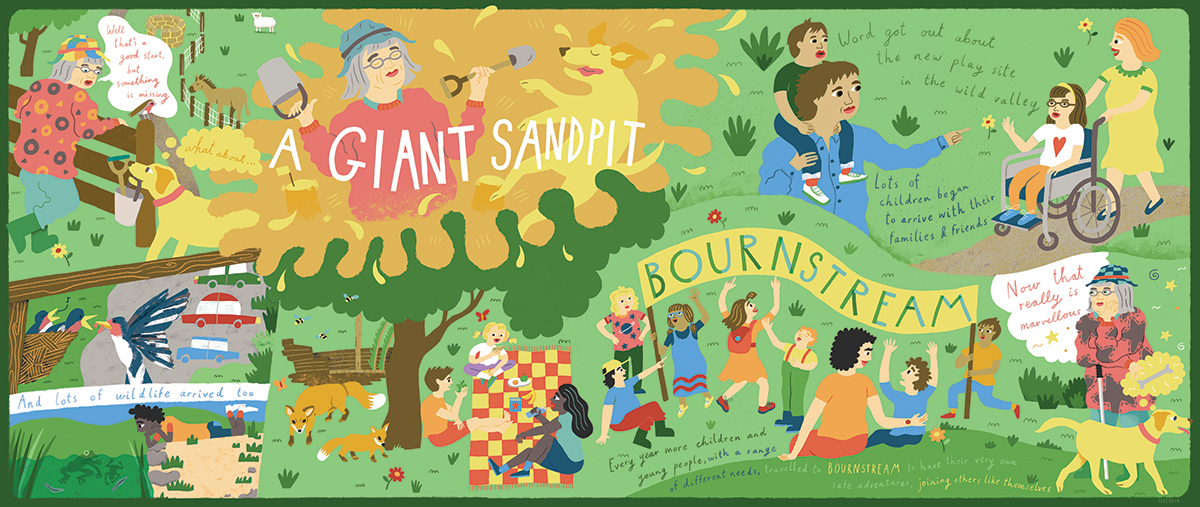 "The play site is an extraordinary creation. In about 1984, Barbara (Saxton) decided that she had the gift of more land than she needed and decided to share some of it with others, as she got older. So she had the idea of turning it into a play site for children with disabilities. She had this idea that not only could she share her time, and her money quite often, but she could also share her land.
She discovered that parents who had disabled children found it very difficult indeed to find a place where their children could play safety, securely and without the stares of other people.
We need to make sure the play site continues because there is no greater testament to all of the things Barbara did."
Joe Saxton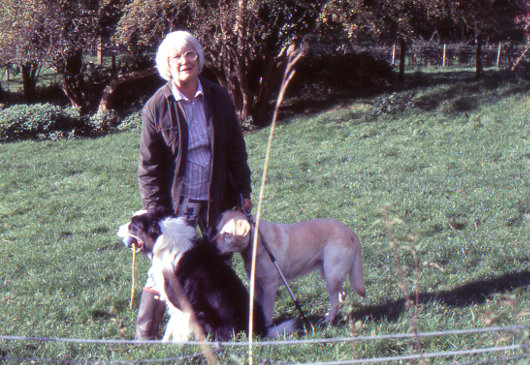 "It was her strength of character and determination which not only conceived of a playground for the disabled but rallied others to her cause and saw it through to reality despite many obstacles (and "strange battles" as she called them) along the way.
Her children are totally committed to ensuring the playground continues to thrive and go from strength to strength.
It was her compassion that gave her the vision to create Bournstream, an intensely practical compassion.
Barbara wanted children to be able to play and not feel odd or different - she wanted them to have soft grass under their feet, if they fell over - she wanted their parents to have a place they could come and enjoy, feel the peace and know that their children were catered for and wanted.
It is a towering achievement and wonderful legacy."
Ginney Saxton
(The above quotes have been taken from the funeral tributes of her children in July, 2008)
Remarkable. Maddening. To Be Cherished.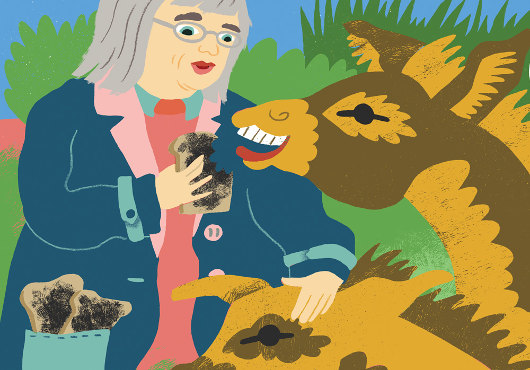 Someone else to celebrate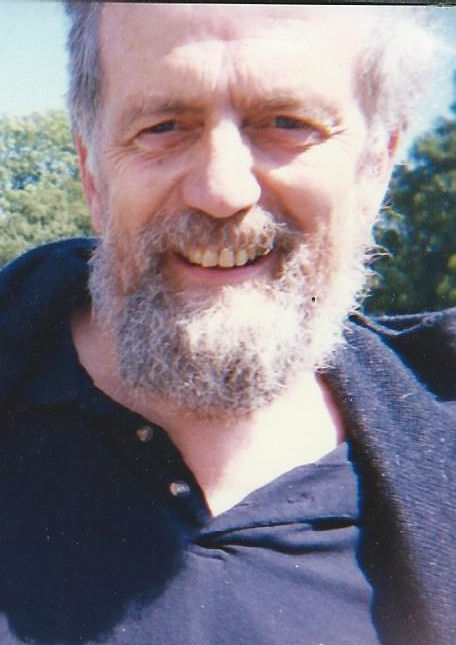 Another key Founder, & the first Chairman, was the late George Stephens from Kingswood.
He was famous for his diplomacy, a pump-primer & peace-maker with energy & vision in setting things up, in seeking support & with an eye for the detail in things. A good foil for Barbara Saxton.
He had a passion for the underdog; a gentle, compassionate man who could be impatient with bureaucracy.
As one of his close friends summed him up: "A man who enabled others to take up the baton and run."
George was a natural fixer, untroubled by image, he had a strong faith & relished a new challenge – to do something practical in order to make a difference.
Under George's patient guidance, & determination, Bournstream grew from a few acres of rough grazing to the safe road entrance, the fenced car park, the spring-fed toilet house & water play, the snaking pathway – all the necessary structure & foundations on which all the colour & growth & play has blossomed in the nearly 30 years since!
He was instrumental throughout; giving his time & expertise; & helped establish & find funding for the play site's beginnings - with grants from the Barnwood Trust, Wotton Roundtable & Renishaws in particular.
As George Stephens himself wrote, in 1989:
"I think it helps us all to appreciate the tremendous pressure on those who have the responsibility for caring for these children ... and the value of Bournstream which we hope they can all benefit from."
Bournstream owes so much to the vision, & tenacity, of all its Founders.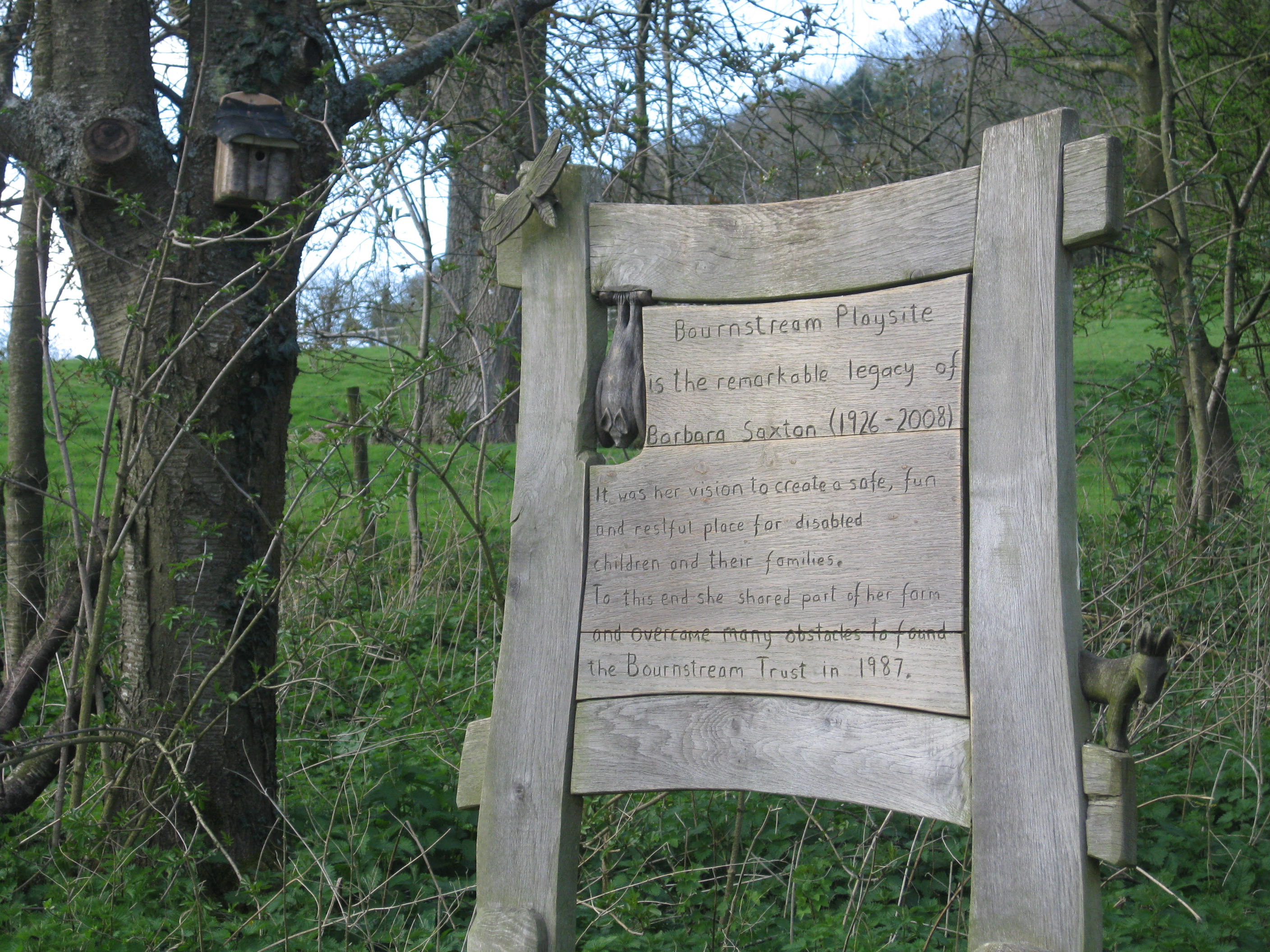 Hear more about it
Two other special lives
Down the years we have been loyally supported by so many special & generous benefactors. Sadly two such men have died in recent times but we will always be grateful to them in our history.
Michael Stone, of Ozleworth, knew Barbara Saxton well & she knew she could rely on his help when some emergency befell the play site - he was her go-to rescuer in his generosity!
When Barbara died it was his own Charitable Trust which provided funds, for several years running costs, to ensure we continued with her remarkable legacy. He regularly corresponded with Mark to know how things were going & to encourage. And even in more recent times, when our mower got stolen, it was an outraged Michael Stone who replaced it for us.
Sir Bob Woodward chose Bournstream as one of the small charities to benefit when winding-down his Starfish Trust.
Our bid led to the building of our wildlife hide, some more pathway round the tump, as well as the first red tandem trike.
Not content with giving us money, Sir Bob made an impromptu visit - to see how we had spent the donation - & even let Mark drive him down the main pathway on the new trike, back to his car!
Even in the months before he died he was still recommending Bournstream as a charity for others to support.
Bournstream Trust governance statement:

"The Bournstream Trust exists to provide outdoor adventure play facilities, and picnic areas, to disabled and disadvantaged children and young people, their families, carers, support workers, special schools, and respite workers or groups."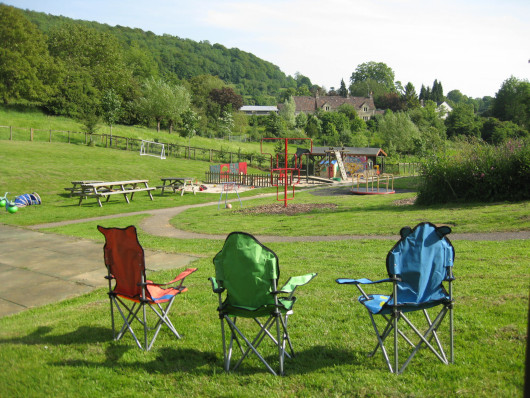 And why?
It's impossible to go there, without seeing the huge amount of love, determination and optimism on which it is founded.
Barbara Saxton was one of those people who seldom took "no" for an answer - she got things done, she trod on toes, she spoke her mind. She was the grit in the pearl!
And because of her grit, her determination - underpinned by her practical compassion, of seeing a need to be met - she rallied others, as only she could, to create & build & run Bournstream over two decades.
Sometimes she called it her "crusade", with "strange battles along the way" - battles with petty bureaucracy or doubters or even concerned neighbours. For the real definition of a crusade is a matter of both land & faith.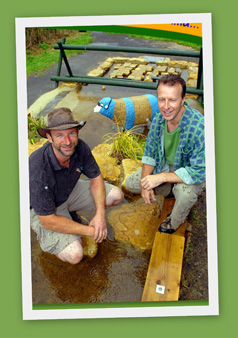 Hard to believe now - when you see the playsite blossoming, when you meet a new family excited & relieved to join & enjoy its unique balm - over 400 families in the last 5 years alone.
Barbara Saxton was ahead of her time in her vision for disabled children,as she shared what she valued most - her Bournstream "bit of land." No wonder her family are so proud of this remarkable legacy.
And no wonder so many others have worked so hard down the years to keep it all going strong - & still do, freely giving their time, energy & ideas - fundraising, introducing new people, rolling up their sleeves in so many different and often unexpected ways.
Thank you to each & every one of them, past & present, for being the "stalwarts" Barbara always had faith in & knew would carry on the Bournstream journey for her.
Mark Pasco - Chair
30 years and still blossoming.