Our joining list for this season is full - following huge demand. Sorry to disappoint you. We never hold a waiting list so please try again next season.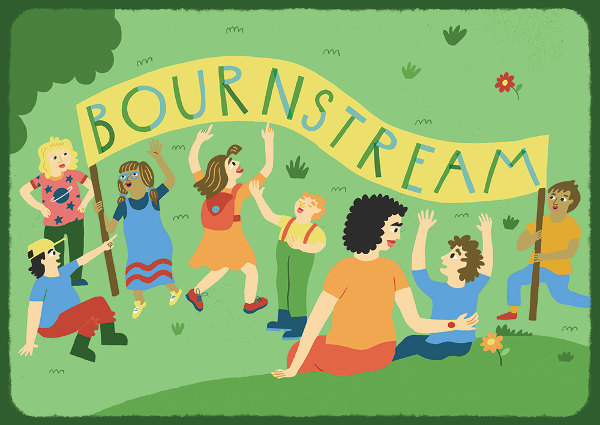 Contact us
Our main contact for mail and donations is as below. Please make any donations payable to Bournstream Trust.
And how old is too old for current members?
In order to meet the demand for new joiners, & to make the play site as safe & friendly as possible, we now ask that any parent or carer of a young person reaching the age of 18 considers finding an alternative place to play. This is because the facilities we provide are no longer suitable for young adults due to their changing needs, physical demands & type of behaviour - which can be off putting to younger children. If you feel yours may be an exceptional case please feel free to ring us to discuss this decision. In Gloucestershire there are other projects you may choose to join such as Wheels for All & Allsorts (18-25) & the PARC project, Wotton, has extensive pathways & developing play areas.

It was great to feel
so relaxed - that the children could
wander & explore, but it was so safe.
Please read our Play Site Rules.
Joining Sessions
At your joining session you will be welcomed and shown around by one of our Committee/Parents who can answer any other questions that you may have.
You may wish to bring along another adult with you to free you up for the tour of the play site and to support you to fully understand all the rules on induction.
Your children are welcome to come along with you. It takes about half an hour, and you can then stay on and play.


It is a wonderful escape.
Safeguarding
Parents, carers and special school teachers sign to join our project, agreeing to fully abide by all the site rules.
In addition, they assume full responsibility for the behaviour and supervision of all the children or young people in their care whilst on the play site grounds.
Bournstream volunteers, or others working on the play site, are never in charge of any children or their supervision at any time.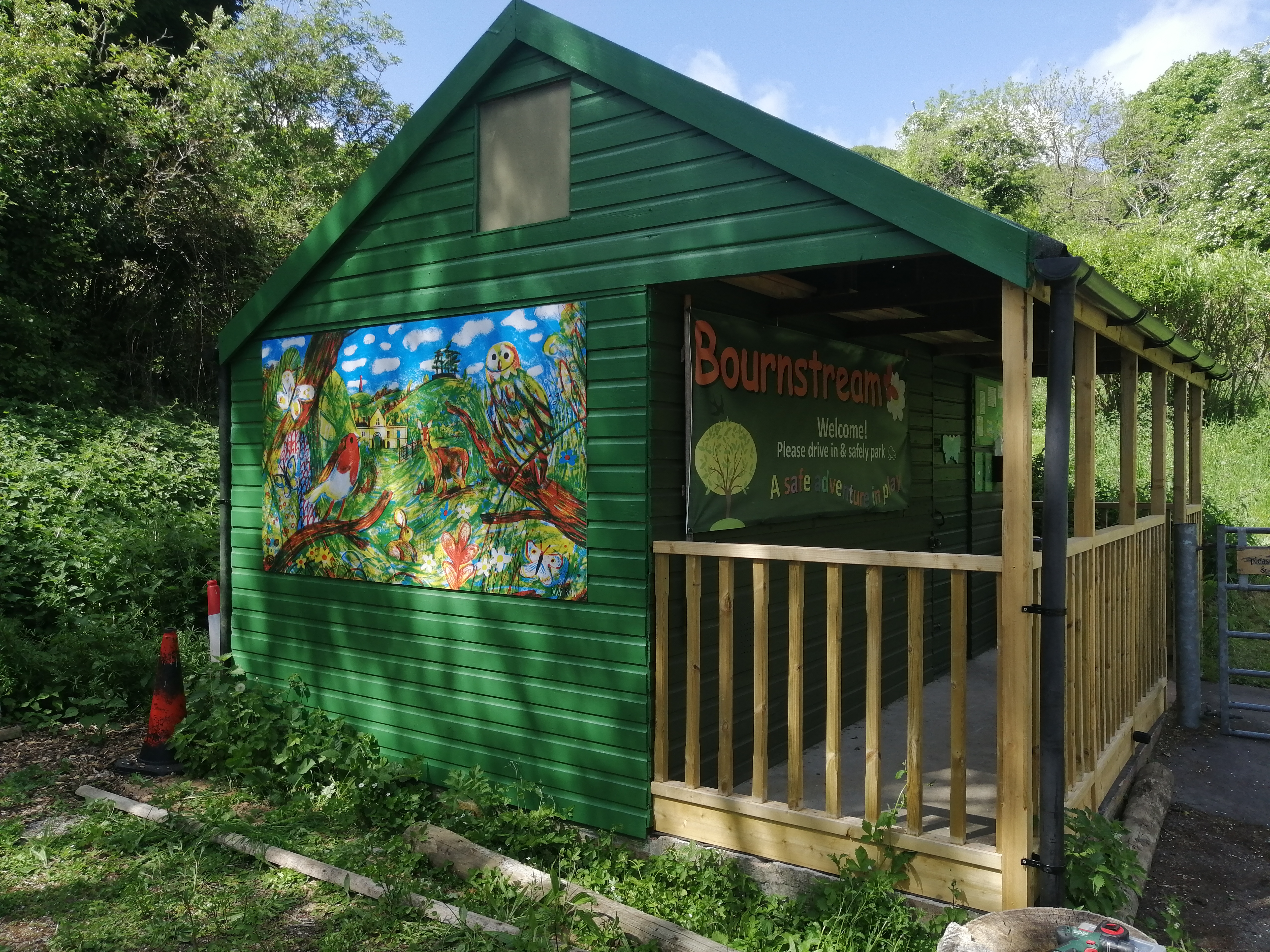 Questionnaire
We have a questionnaire about our playsite for you to fill in and return to us through one of the methods below.
By Post:
(not for joining - please see above)
Main Contact:

Mark Pasco,
28 Bradley Street,
Wotton-under-Edge,
Gloustershire GL12 7AR
T: 01453 845568 (not for joining)
By Email:
Please contact us using the email address provided below or via the contact form on this page. Feel free to send us you comments, suggestions and any photos that you are happy to share.
To have fresh air,
know they are safe
& having fun.
Bournstream is now entering a new chapter - with new people and new ideas - but Barbara Saxton's abiding 'vision' continues.
We hope you can and make good use of all that it offers - to see the exciting changes, enjoying this unique space in your own way - and let others know all about it too, by giving them our website details and our current leaflet.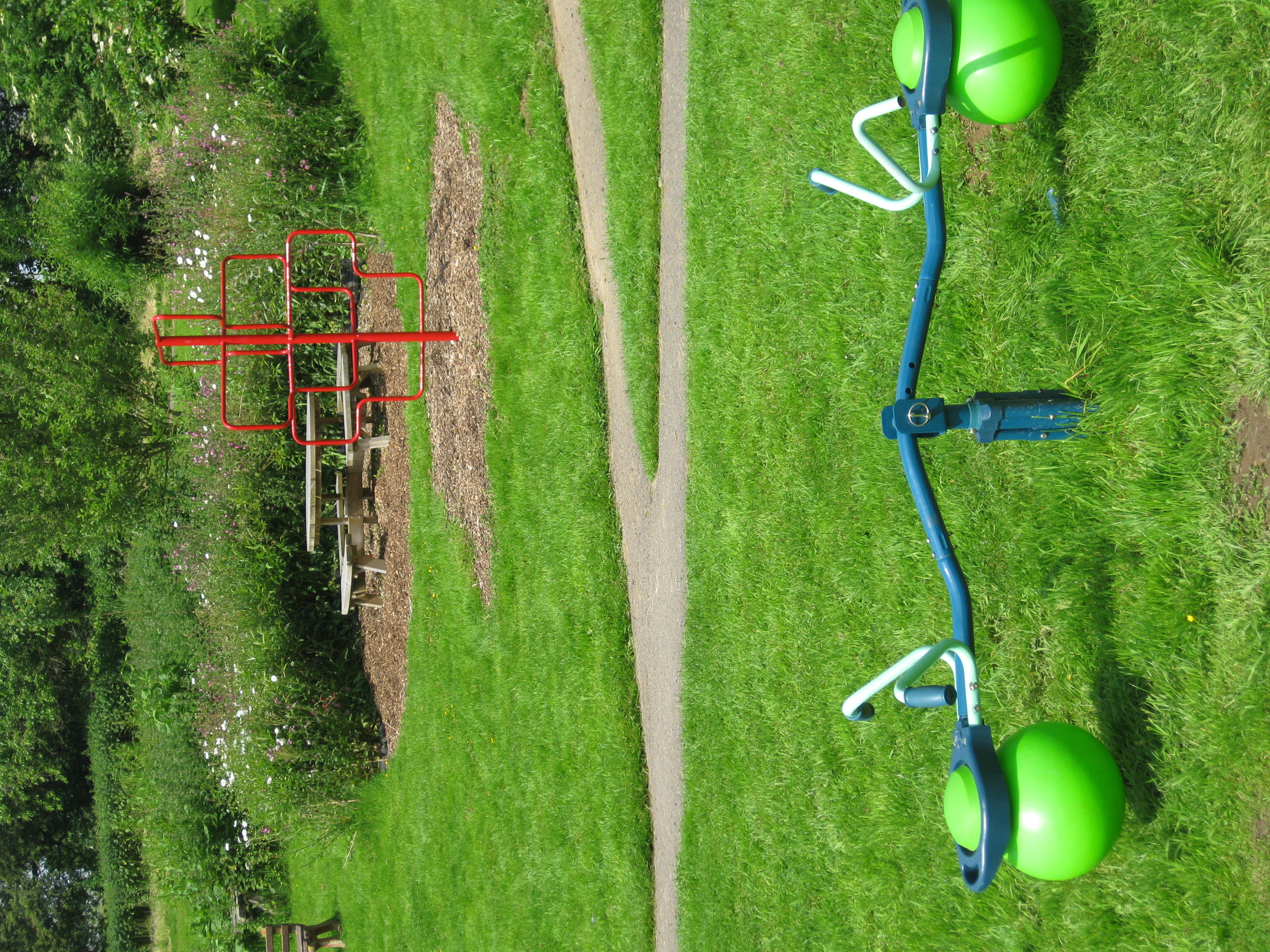 Guidelines for groups or parties at Bournstream:
Bournstream is not a venue for a very large group outing for reasons of safety, car park capacity & consideration for all the other users.
Parties are for the disabled child, their families & friends, other support or special school groups.
* Maximum numbers 12 children – & up to 12 adults or helpers
* Maximum parking of vehicles – minibus plus 2 cars or 6 cars. Always park inside the main gate for safety.
Responsible adult role :
This person must assume gate security & full responsibility for the group at all times.
The road entrance gate should be manned at all times on arrival – not just left open for others expected - & locked immediately after you all get in. The same applies to the inner gate.
Full play site rules & other specific reminders are on the website contact page to refer to.
Payment – minimum donation of £20 please.
Either to be sent or left on the day in the donations box on site. IF you can GIFT AID this a form can be printed off our website, thanks.
Please ring to BOOK a party on 01453 845568 & give us a contact number for the responsible adult.
We keep a diary to avoid clashes if possible – including regular schools using the play site & fortnightly grass cutting when known.
Thank you for reading & abiding by all the above.